Grooming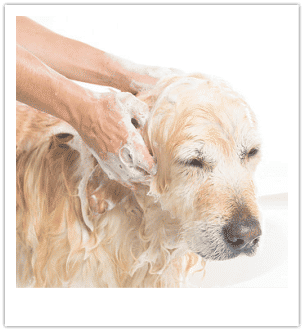 We have pet stylists to meet your pet grooming needs. Our stylists takes the worry out of grooming your pet yourself. We have grooming available Monday - Saturday by appointment
Cost depends on breed, cut, complexity and condition. What this means is that every pet is different. One Poodle's needs may be completely different than another's. Call today 541-344-7363 for an approximate quote for a grooming of your pet - for a more precise quote our stylists would need to see your pet. All grooming includes bath, high quality shampoo, brushing, drying, nails trimmed and ears cleaned.
Our salon is a bit different than most. We only keep your pet for as long as we need them. If your appointment is at noon more than likely your dog will be done by 2:00 – 2:30. Some pets take a longer time and some shorter. On weekends we get very busy so your pet may take longer. This time limit helps keep the pet stress free and limits their time away from home. We find a much happier pet in this environment!
WHAT LANE COUNTY CUSTOMERS ARE SAYING
We love our customers from local areas around Springfield, Eugene, Coburg, Santa Clara, Thurston, Creswell, Veneta, Pleasant Hill, Leaburg, Marcola, and more!
Come visit our pet supply store in Springfield, OR specializing in quality food, treats, and supplies for cats and dogs.