"New Puppy or Kitten? Find everything you need to welcome them home!"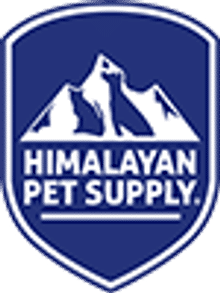 All American Pet is proud to carry Chew & Chew Horns in Springfield, Oregon. We're working to become the most trusted and convenient online destination for pet parents and our partners – vets and service providers – alike. Our success is measured by the happiness of the people and pets we serve, not simply by the amount of pet supplies we deliver. That's why we continue to think of outside-the-Chewy-box ways to delight, surprise, and thank our loyal pet lovers.
Cats Products
Wet Food
Prescription Food
Freeze-Dried Food
Litter Boxes
Waste Disposal
Cleaners & Deodorizers
Treats
Toys
Healthcare
Dental Care
Flea & Tick
Training & Cleaning
Beds & Mats
Carriers & Travel
Dog Products
Dry Food
Wet Food
Human-Grade
Dental & Hard Chews
Soft & Chewy Treats
Biscuits & Crunchy Treats
Bully Sticks & Natural Chews
Toys
Healthcare
Dental Care
Cleaning & Potty
Crates, Pens & Gates
Beds & Mats
Carriers & Travel
Bowls & Feeders
Grooming
Fish Product
Tropical Freshwater
Goldfish
Saltwater Fish
Bottom Feeder
Betta
Aquariums & Starter Kits
Heating & Lighting
Water Care
Decor & Accessories
Filters & Media
Cleaning & Maintenance
Health & Wellness
Come visit our pet supply store in Springfield, OR specializing in quality food, treats, and supplies for cats and dogs.